Bozeman fly fishing guides
See why anglers return year after year to fish the fabled rivers & spring creeks around Bozeman, Montana.
Trip Options & Rates
We seek the difficult, the rewarding, and of course – the most prolific hatches in Southwest Montana. Join us this season!
We are no longer one of the largest outfitters in Montana…and don't want to be. Hear us out…
Bozeman Fishing Outfitters (BFO) was created by Pat and Brandy Straub. Pat, along with his wife Brandy, owned one of Montana's busiest fly shops that ran nearly 2,000 guide trips a year. Pat founded the Montana Fishing Guide School, the Montana Women's Fly Fishing School, and Montana Fishing Outfitters.
BFO is a personalized fly fishing guide and concierge service crafted for quality over quantity. Bozeman Fishing Outfitters is for anglers who understand the most fulfilling way to catch fish may not always be the easiest.
If you want to catch every fish in the river, contact another outfitter.
If you want to add meaning to your fly fishing journey, then contact us today.
Now Booking Spring & Summer Dry Fly Dates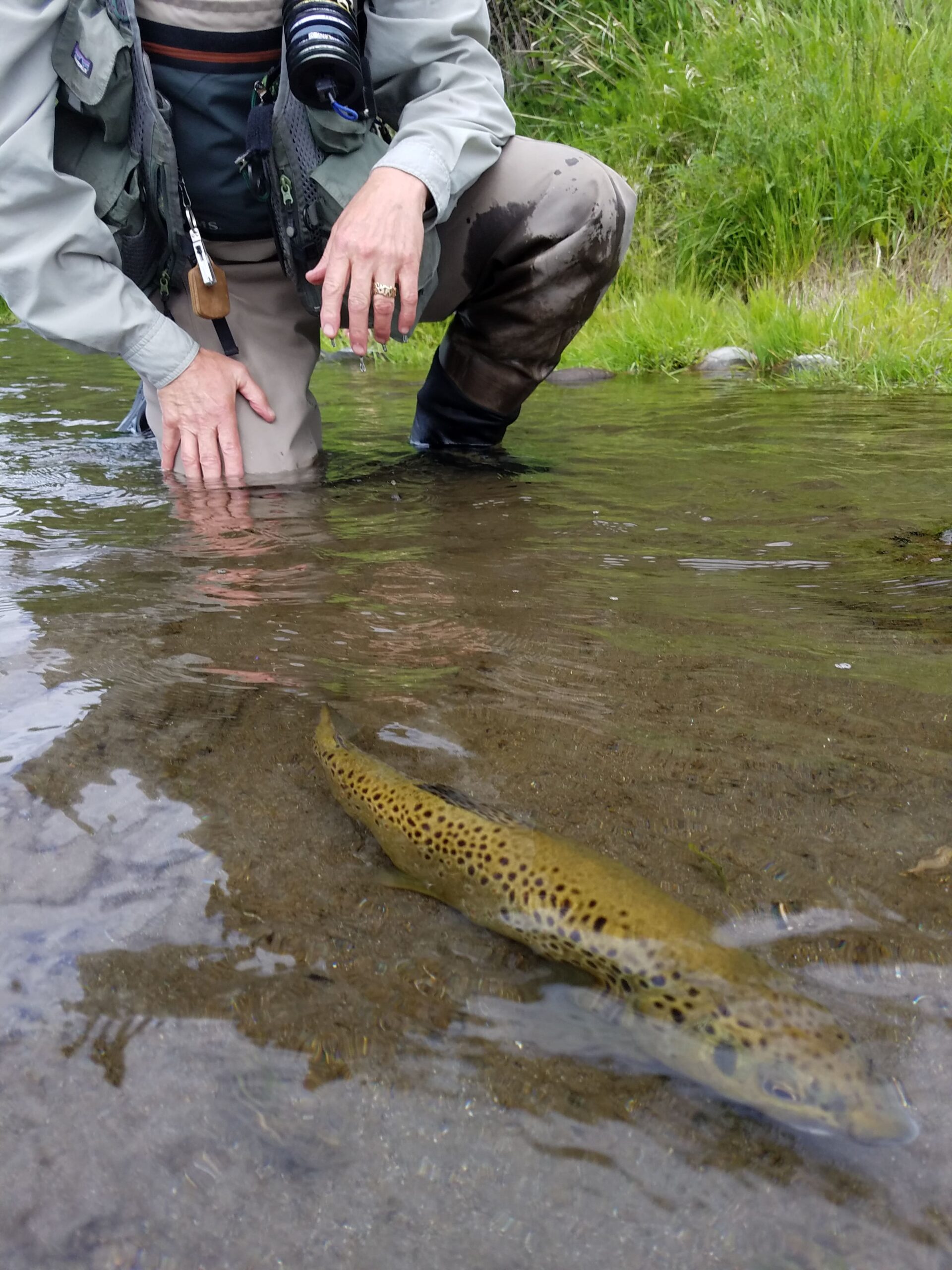 Winter, spring, summer, and fall – we fly fish around Bozeman year-round.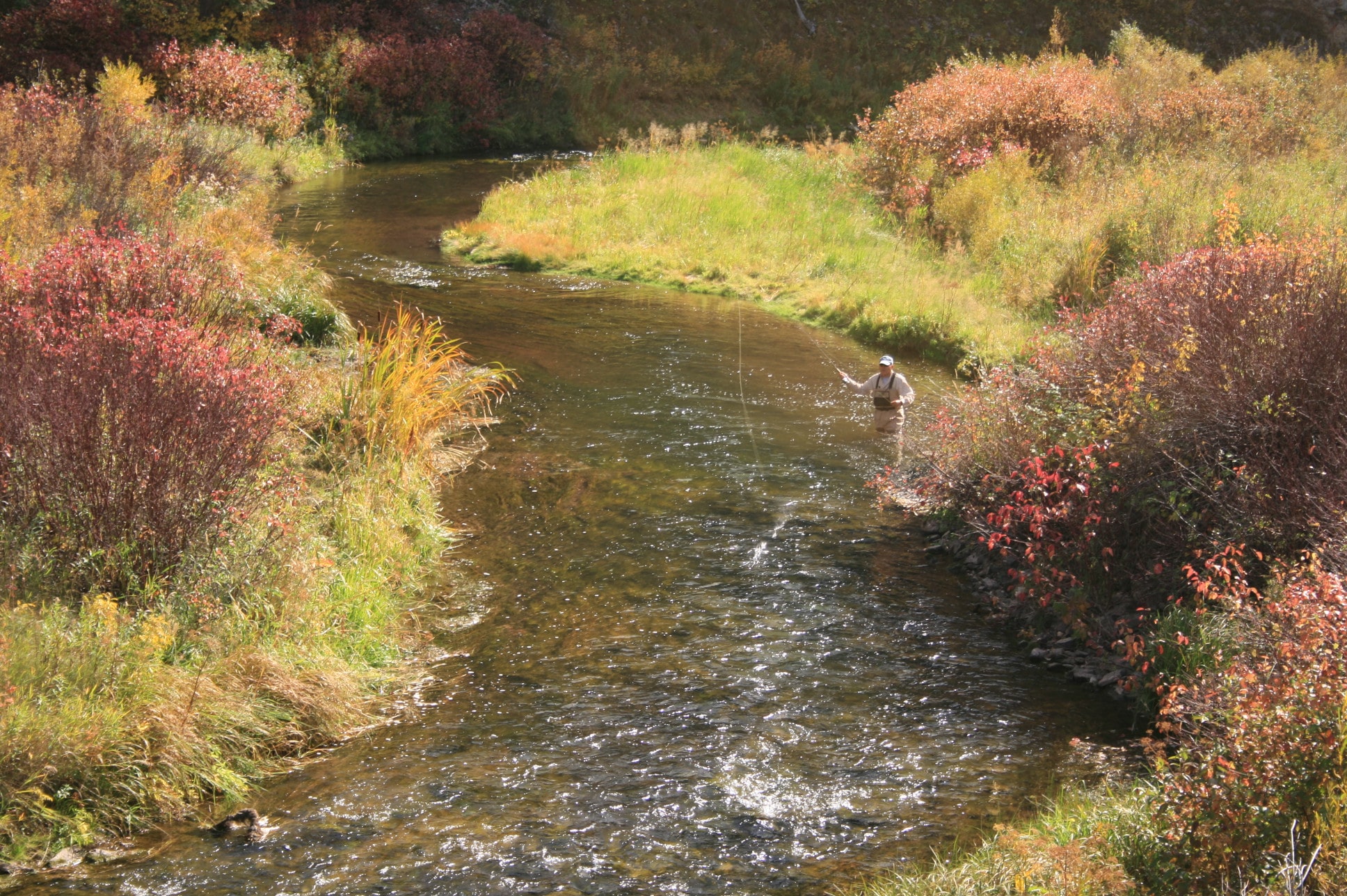 YELLOWSTONE RIVER
Pat began his float-fishing guiding career on the Yellowstone River in the mid-1990s. Because of this, the Yellowstone is his favorite Montana fly fishing river. The river flows from Yellowstone Lake in Yellowstone National Park and eventually meets the Missouri River. From Gardiner to Billings is home to the most variety of fly fishing sections. Flanked by the Absaroka, Crazy, and Beartooth Mountains, the fishing on the Yellowstone is nearly out matched by the scenic beauty of the surrounding countryside. 
Because the river drains such a large area and much of the drainage area is high mountain country, the Yellowstone experiences a prolonged runoff well into June and sometimes July. For some this adds to the excitement of fishing this river because the only way to know when it is fishable requires on-hand local knowledge. The river is devoid of any dams so the fish-ability of the river is entirely dependent on snowpack and whether and when it becomes fishable is related to when the muddy water from runoff clears enough to successfully fish.
The Mother's Day caddis hatch here can be that of epic proportions brining to the surface some of the rivers biggest fish. But if the caddis are not full force the willow-lined banks and cottonwoods along the river's edge provide ample habitat for salmon flies and the salmon fly hatch on this stretch can also provide amazingly good fishing. 
After runoff, hatches of salmonflies, golden stoneflies, and caddis dominate along with emergences of terrestrials. In the cooler fall months anglers looking for a trophy trout will certainly be stripping streamers anywhere along these thirty miles. Add to the possibility of twenty-inch trout the freshly snowed-upon peaks and changing cottonwoods and this is arguably one of the most desirable chunks of water in Big Sky Country. 
Bozeman and Billings are the two closest airports. Bozeman is closer to the more well-known sections of the Yellowstone and is a popular jumping-off point for anglers headed to the Yellowstone. However, it is the town of Livingston that is the epicenter of the Yellowstone's fly fishing activity. If a town were to be created by a fly fisher, Livingston would be that town—not too big, not too small, not over-priced, yet there is no Wal-Mart in town, and has the perfect mix of great food, lodging, and good beer. Plus, the river literally runs right through town as there are two Montana Fish, Wildlife and Parks state managed access sites in town. Very few cities in Montana can lay claim to that.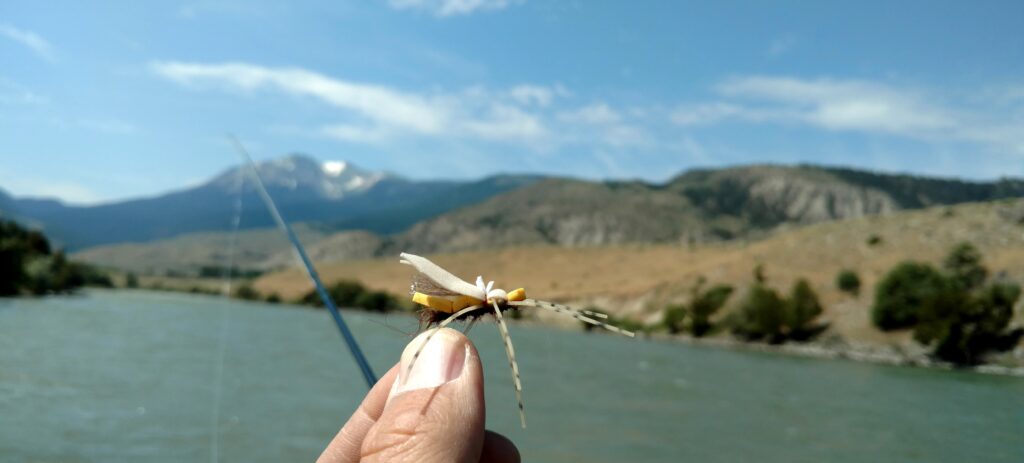 SPRING CREEKS
Pat has been guiding on the Paradise Valley Spring Creeks since the mid-1990s. Along with a few other guides, few guides in the area know these unique fisheries as well as Pat. 
The creeks themselves are private, but by paying a rod fee anglers can "book" their rod for a day of fishing. Rates vary by season with summer rates being the highest. The three creeks, Nelson's, DePuy's, and Armstrong's/O'Hair's offer challenging fishing in one of the most beautiful valleys in Montana, the Paradise Valley. DePuy's is the longest of the three creeks, then Armstrong's/O'Hairs, and then Nelson's.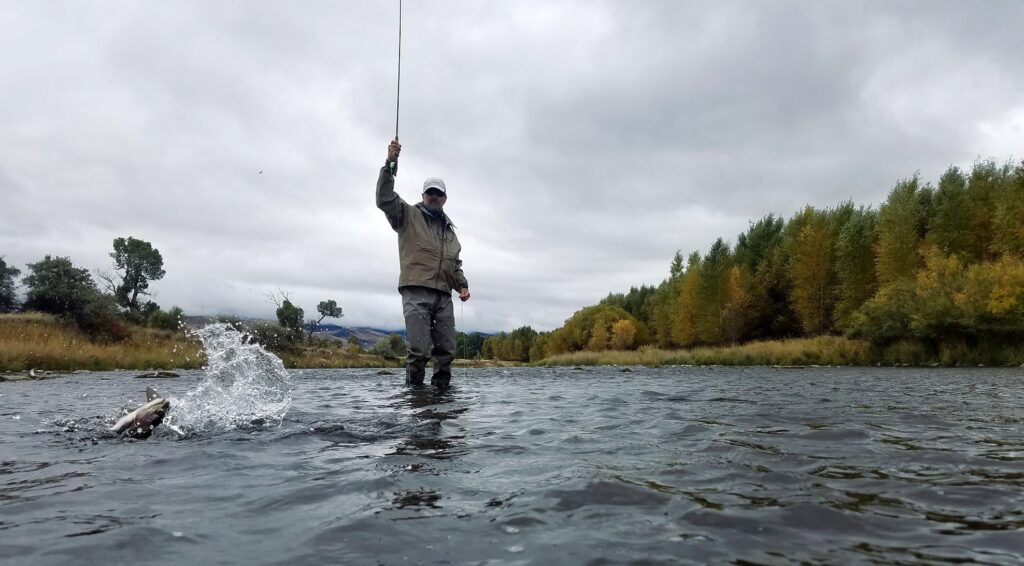 Anglers looking for selective fish in a technical piece of water should try their hand at some of these trout. And by fishing these creeks with Pat or one his guides, you will learn and enjoy a very unique fly fishing experience.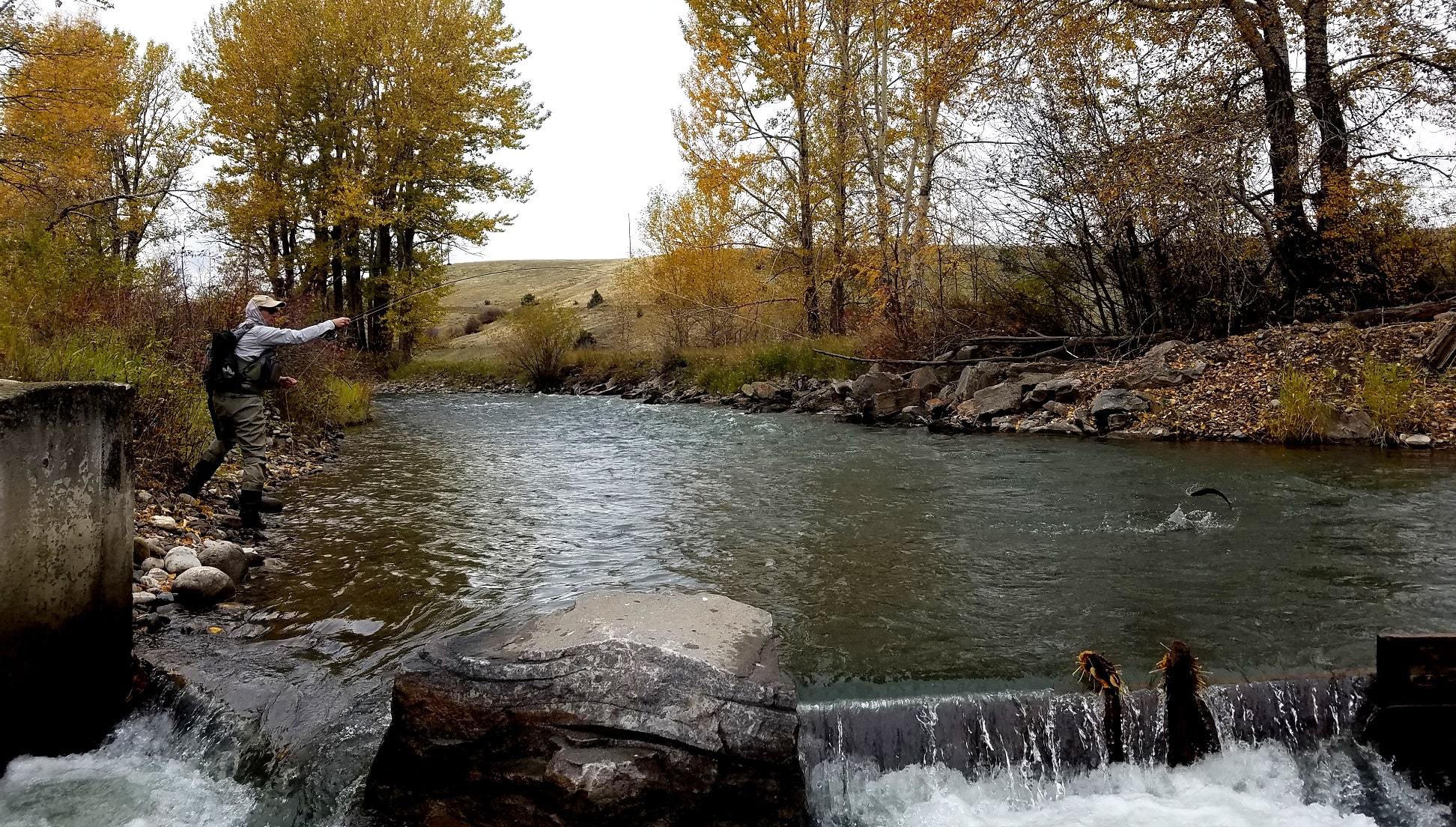 PRIVATE ACCESS WATERS
If you feel like you've fished all the big name rivers—the Madison, Yellowstone, Missouri, Bighorn, and so on—then inquire about our small stream, private ranch access waters. 
These are waters where fishing single dry flies are the focus. We manage these to ensure the fishing stays consistent and unpressured. Our Private Access Waters trips are ideal for anglers who want to get away from the larger rivers and explore small creeks and rivers on foot. 
Rod fees apply and contacting Pat to ensure expectations are met is crucial to a good experience for all.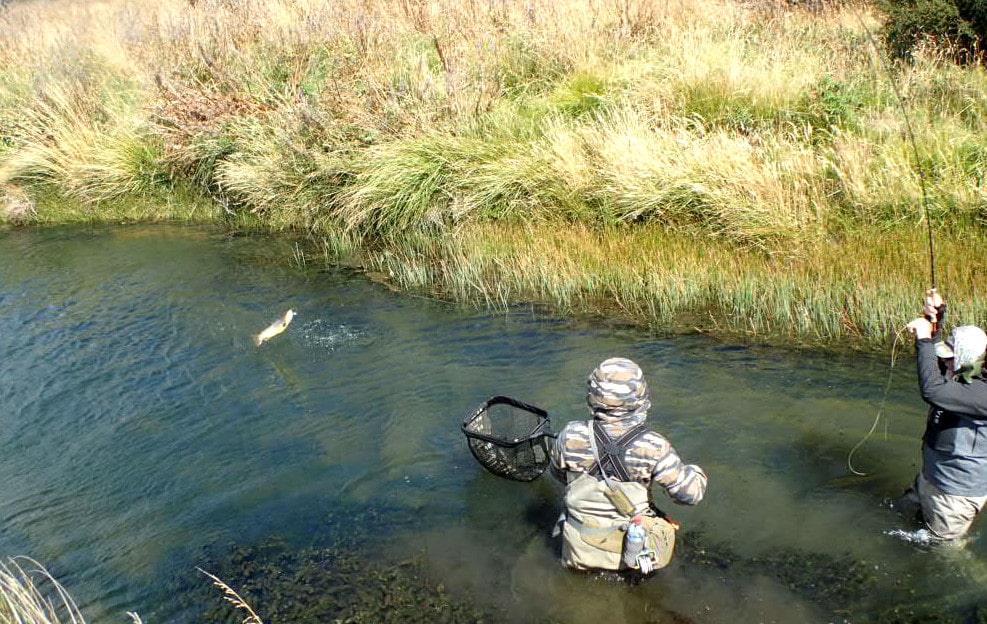 GALLATIN RIVER
As the closest river to Bozeman, Pat and his team of guides spend a lot of time exploring the Gallatin River. The river flows out of Yellowstone National Park near Big Sky and ends when it meets the Jefferson and Madison Rivers to create the Missouri River near Three Forks. With a mix of pocket water, riffles and runs, pools, and braids, the Gallatin River has something for every angler.
The Gallatin River has three distinct sections. The upper section near Yellowstone National Park and Big Sky is fast-flowing pocket water home to enthusiastic trout. Fishing here is best with attractor dry flies and well-suited for walking and wading anglers. Once the river enters the Gallatin Valley near Bozeman, the river braids and is flanked by cottonwood trees. Our primary focus on the Gallatin River begins in this section. For nearly 20 miles it flows through open agricultural land and feels remote and wild, despite being less than 10 miles from downtown Bozeman.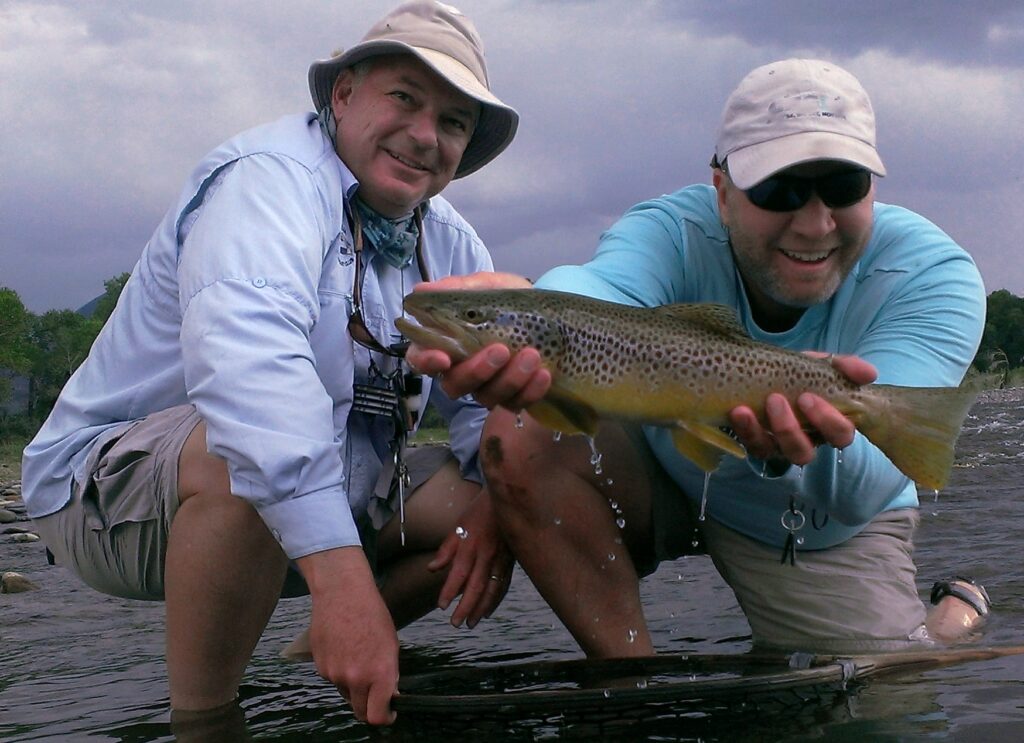 As the river flows north near Belgrade, anglers can begin to float and fish the Gallatin. Fish numbers in this lower section drop substantially and pressure is light from Belgrade to the river's confluence with the Missouri River. Additionally, after runoff recedes the lower section of the river can experience of a variety of changes—braids, snags, and other hazards—so exploring this section requires local knowledge and experience.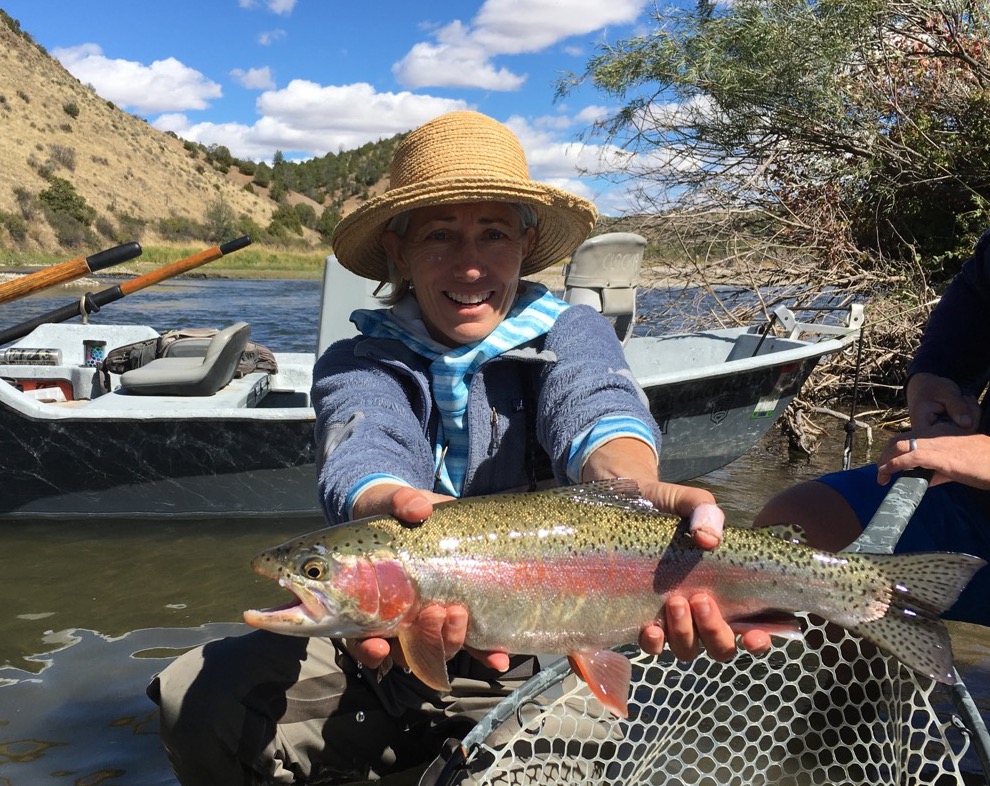 MADISON RIVER
Montana's Madison River flows from Yellowstone National Park to meet the Gallatin and Jefferson Rivers near Bozeman. It is a world-famous river known for prolific hatches and offers a unique Montana fly fishing experience.
Bozeman, Butte, and West Yellowstone are nearby towns, but Ennis is arguably the epicenter of the Madison's fly fishing community. Because the river runs for nearly 120 miles there are lots of options for fly shops, places to eat, drink, and sleep. The spring hatches of caddis and Blue Winged Olives (BWOs) on the Madison are ideal for dry fly anglers. There is a certain cult-following who love the Madison in March, April, and May. Summer season sees hatches of stoneflies and emergences of terrestrials and by late September and October the BWOs resume, providing ample dry fly fishing.
The diversity of water on the Madison is the appeal. From meandering pools just outside of Yellowstone National Park to the 60-mile long riffle-run stretch between Quake Lake and Ennis to the gnarly whitewater in the Beartrap Canyon and finally the lower elevation bends and braids of the river before it joins the Jefferson and the Gallatin to form the Missouri, the Madison's course is much like all of Montana's waters combined.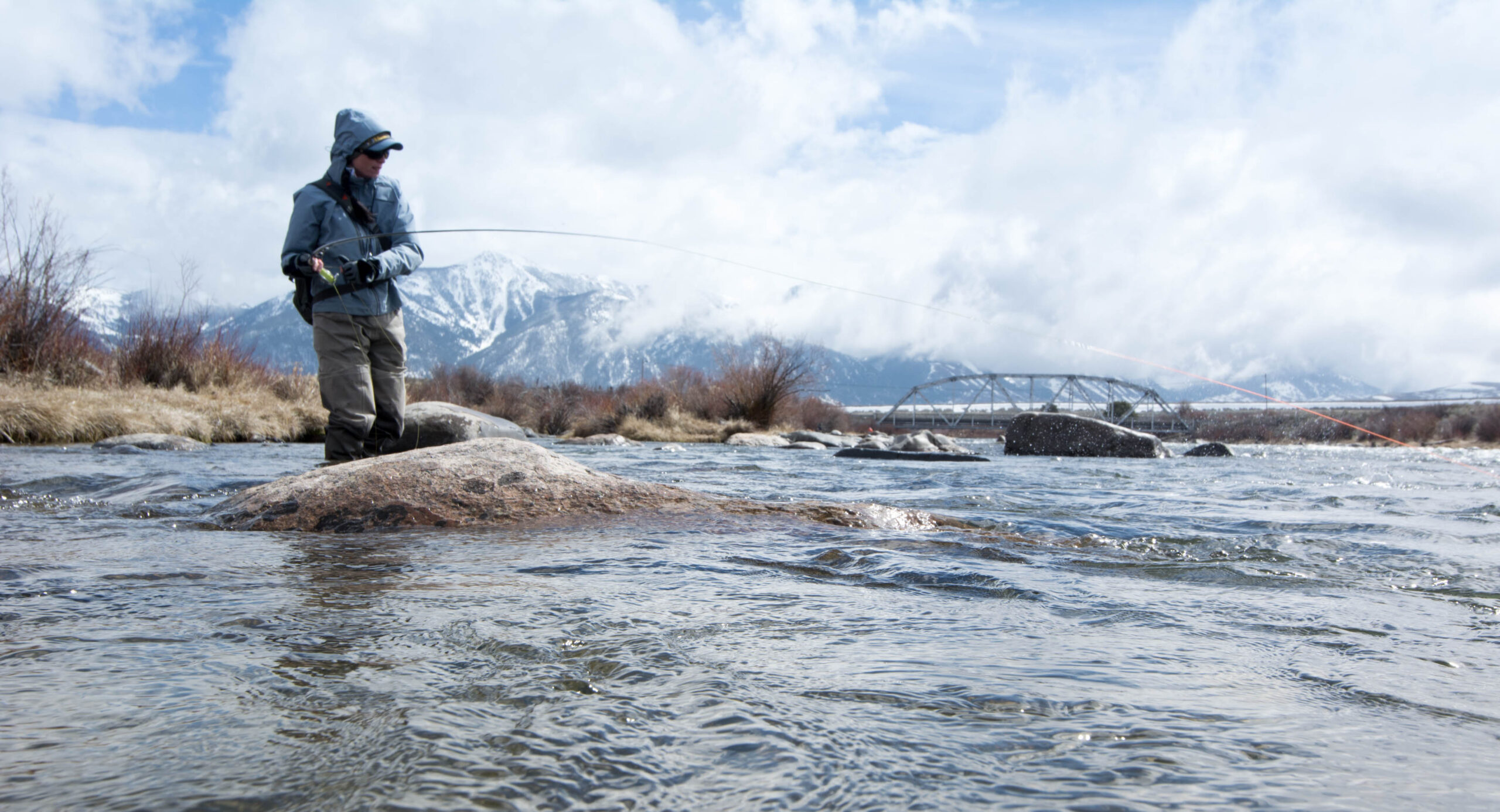 MISSOURI RIVER
We've been guiding the Missouri River since 1997. Since the days before smart phones and AI, we've seen the river's popularity explode. The river is home to several thousand fish per mile and a trip to the Missouri River is done for one reason: to catch fish. 
The Missouri may be the most consistent river in the northern Rocky Mountains, perhaps the world, where anglers can find rising trout any day of the year. During the angling season, which next to the Bighorn, is the second longest in Montana, dry fly enthusiasts will find large trout rising to various hatches.
With abundant hatches and places like Land of the Giants, The Day Maker, the Cookie Jar, and some of the most exciting sight-fishing in Montana, the Missouri River near Helena and Great Falls is a fishery we know well and are happy to book fly fishing guides for the Missouri River. 
Plus, it is also home to some of Montana's most exciting sight-fishing for carp.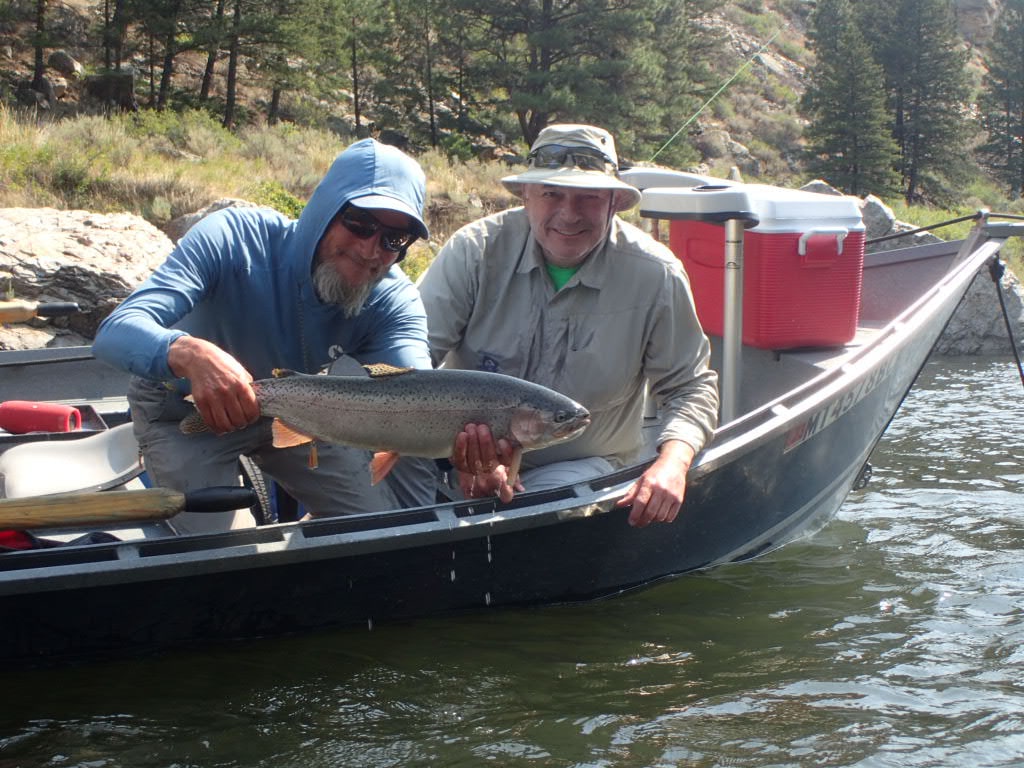 YELLOWSTONE NATIONAL PARK
The magic of fly fishing in Yellowstone National Park is what inspired Pat to be a guide. Early morning hikes to Slough Creek, late evening canyon sessions near Gardiner, and the challenging of getting the perfect drift to a rising cutthroat near Buffalo Ford. 
Fly fishing in Yellowstone National Park is an experience every angler should enjoy. If you throw a dart, blindfolded, at a map of Yellowstone Park and draw a circle in a ten-mile radius from wherever it landed, you'll find a number of places to wet a line. Extend that radius ten more miles and there is arguably a lifetime of fishable waters.
The Firehole, Slough Creek, Grand Canyon of the Yellowstone, and plenty of smaller creeks and lakes are the target of anglers venturing into the park to fish.
For those of us who live in or near Yellowstone, we're able to fish these waters regularly, and fish them when they're at their best. For visiting anglers, the abundance of water and easy access may boggle the mind. 
If you are thinking of a fly fishing trip in Yellowstone National Park, contact Pat today.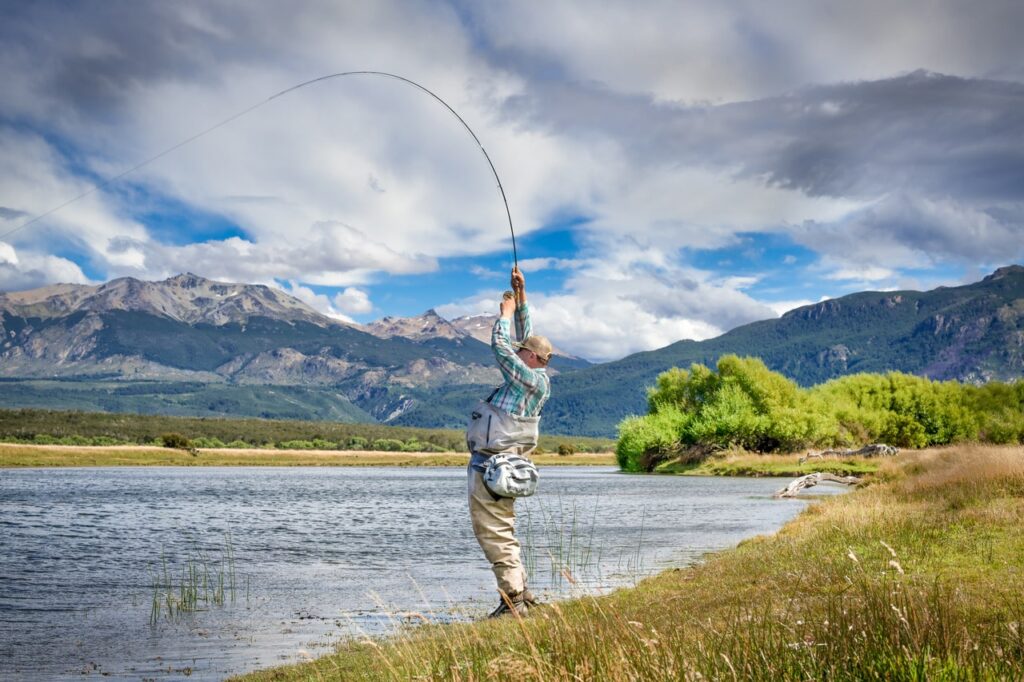 2,000 Trips A Year Later…
Get to know the owner and outfitter at Bozeman Fishing Outfitters and read the Big Sky Journal article about Pat: "Local Knowledge; Seeking Troutopia".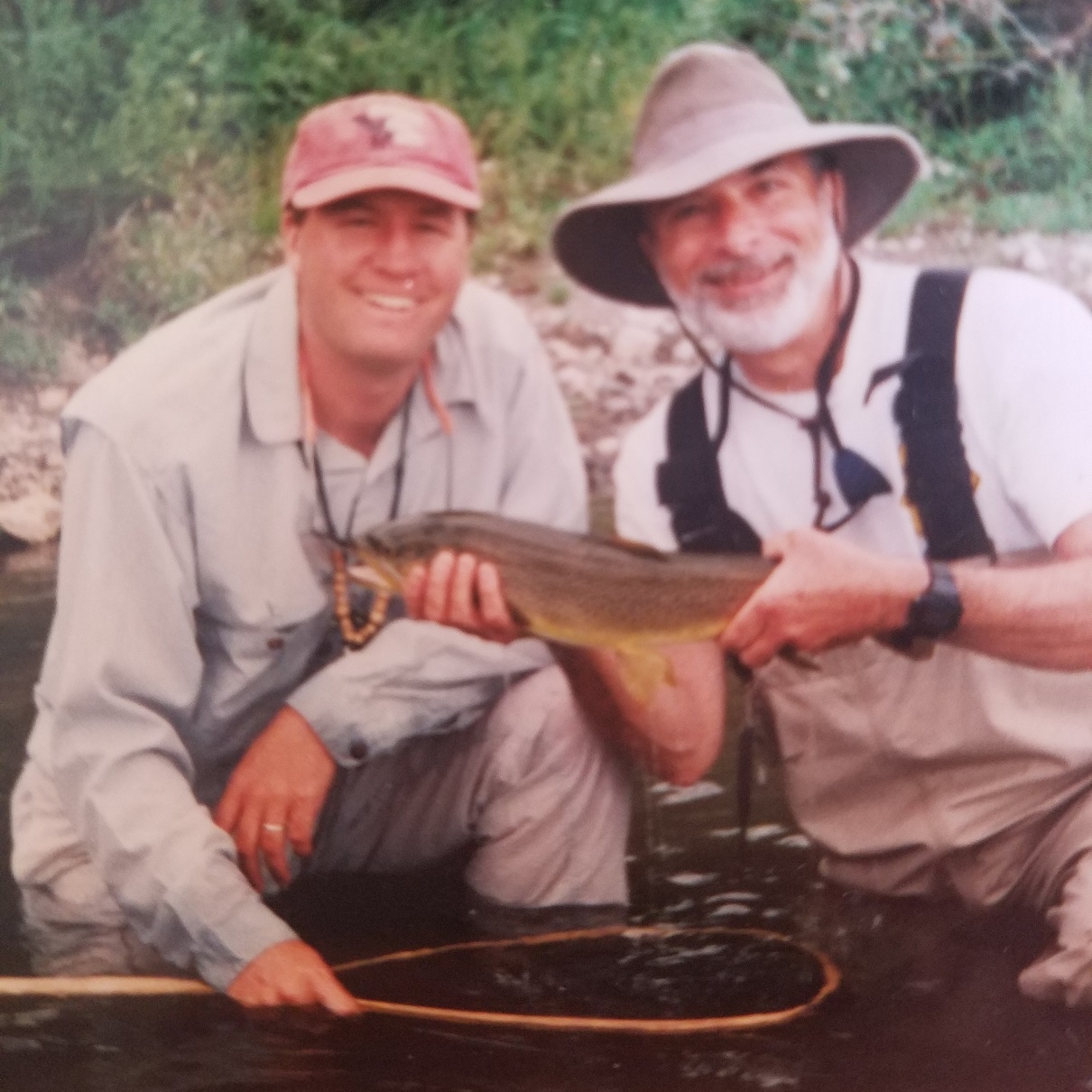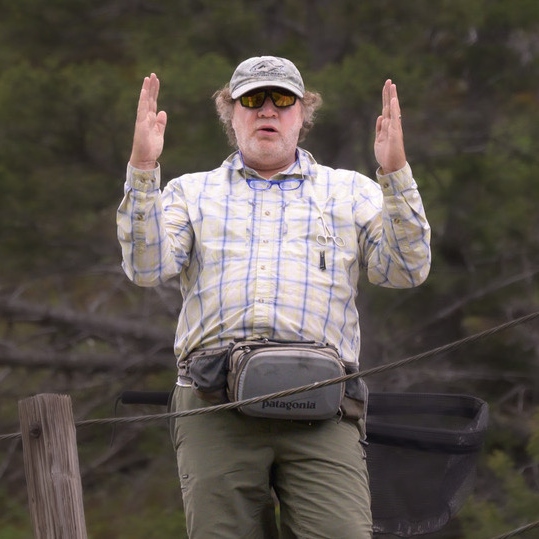 "Pat's an incredible guide. But he's also someone you'd want as a neighbor, a truly good guy and a renaissance man. He's a total pro but completely relaxed and focused on your experience. Cannot wait to return to Montana's amazing waters with the best guide anywhere."
Bozeman Fishing Outfitters
Call or email for 2023 availability! Prime dates fill quickly.