Stay up to date on how the best rivers in Montana are fishing – including: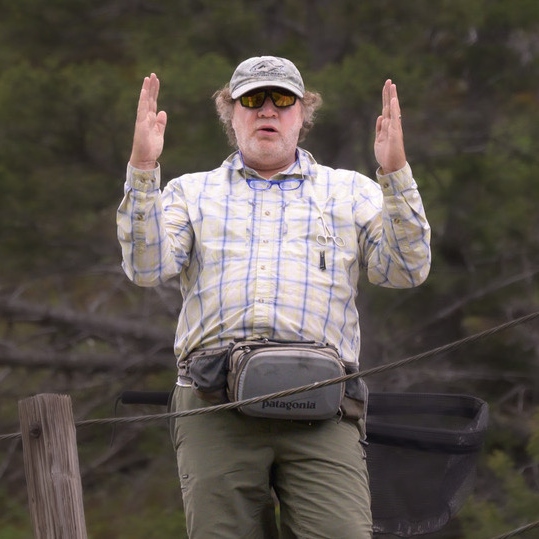 PARADISE VALLEY SPRING CREEKS
Summary:
March means potential—potential for some very good dry fly fishing as Blue Winged Olives can hatch. Check the weather or check with us. Temps need to be above 40 degrees and look for overcast and drizzly or slighty rainy or snow days. If those align, then head to the creeks.
Best Flies to Use:
Size 16 and 18 Blue Winged Olive patterns. Our favs: Hair-wing duns or CDC Almost-a-Dun.
Keys to Success:
Fish with us. After that, be patient and wait for the hatch to start. Sure, fish can be sight-nymped prior to the hatch, but, unless you know the creeks well, be patient and wait.
Summary:
Still been pretty windy on the entire run of the Yellowstone River….from Gardiner to Big Timber. However, if the wind stalls out for a few days, the shelf ice is melting and fishing will begin in earnest early in March.
Best Flies to Use:
Big ugly streamers drug slowly through the deeper runs will make it worthwhile. Otherwise, for non-photo worthy fish use smaller nymphs or size 10 dry flies.
Keys to Success:
Stay home if the wind is blowing any higher than 20 MPH. It will be cold out there.
Summary:
If the warm weather of this week that is forecast does indeed happen….then the Gallatin from Bozeman to Big Sky will be a viable option. Hatches of midges may occur, but don't hold your breath. The more we get into March the better and better the Gallatin will be.
Best Flies to Use:
It kills us to say this, but a Pat's Rubber Legs will catch fish right now and well into March. BUT if the temps get above 40 and the wind stays calm, look for midges to come off.
Keys to Success:
Watch the weather for Bozeman and Big Sky and go fishing in one of two scenarios: a powder day because most people will be skiing at Big Sky Resort or if daytime temps rise above 40 degrees.
Summary:
The Upper and Lower Madison are two different animals the next few weeks…both with potential be your best bud or to bite you in the ass. BUT….since we know them well, head to the walk-wade section of the Upper Madison River between Ennis and West Yellowstone IF the wind is less than 15 MPH and the air temp is above 35 degrees.
The Lower Madison near Bozeman, Montana can fish well anytime the wind ain't blowing enough to fly a kite—which is rare this time of year.
Best Flies to Use:
Hatches of midges can be stellar the next month and a few Blue Winged Olives may pop. If either do, Buzzballs in size 18 and Sparkle Duns in size 16.
Keys to Success:
For the Upper: dress warm; fish the slowest water you can find; and don't be too proud to nymph something red and wiggly……
For the Lower: if it is windy stay in Bozeman and watch a Montana State University basketball game.
Summary:
The Missouri River near Helena and Craig is still in winter mode…and will be…till…well…it isn't. But, by mid-March expect the large Missouri River tailwater trout to get active for nymphs. If you're into fishing flies below an indicator, then head here.
THAT BEING SAID, there is some opportunity to spey/swing up some trout and chase fish on stremers. Dry fly anglers may find some fish eating Blue Winged Olive on the water between Cascade and Craig, but, best to just chill out and wait till later in March for the Missouri River dry fly fishing to actually happen.
Best Flies to Use:
Nymphs, streamers, whatever the cool kids in Craig are tying up these days.
Keys to Success:
Do you have social media? Then it is pretty easy to figure it up on the Mo.